President – Steve Mosias
Steve, is passionate about Paying it Forward. He believes wholeheartedly in serving the local community. As a national medical instructor, he is proud to contribute toward the increased numbers with values, morals, and respect amongst those he has trained while adding to the numbers of medically trained people available for those who may need medical intervention in the future.
Steve demonstrates his strong support for the military and their families by actively being involved in programs such as Warriors' Watch Riders, Patriot Guard Riders, and Honor Flight. All of which provide a truly emotional experience in welcoming home a returning soldier to his or her family. Likewise, it is very humbling to give honor, appreciation, and respect to WWII, Korean, and other war veterans participating in a visit to Washington DC for recognition and appreciation of their service to their country.
Steve is deeply honored to be an American and he flies the American flag proudly.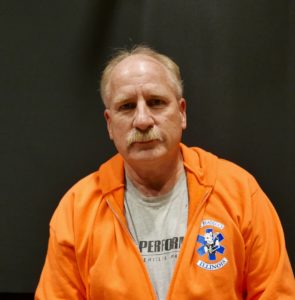 Vice President
– Don Lukes
Don Lukes has not yet provided a bio.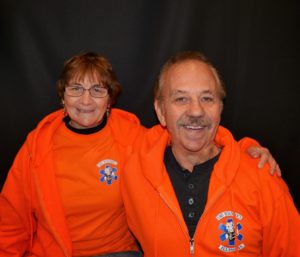 Co-Secretary
– Bob & Nancy Morrison
Bob & Nancy Morrison have not yet provided a bio.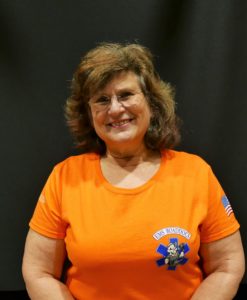 Membership – Rhonda Norman
Rhonda Norman has not yet provided a bio.
Darrin is a NREMT certified Emergency Medical Responder licensed in the State of Illinois and an Accident Scene Management Lead Instructor. He is also a Licensed Clinical Social Worker (LCSW) trained in disaster mental health and critical incident stress management (CISM). Darrin is licensed as a chaplain trained in disaster spiritual care, public safety, and disaster response. He currently volunteers with the Winnebago County Medical Reserve Corps and is a former Captain in the U.S. Army Medical Service Corps.
Darrin is an avid motorcycle rider and a member of the Iron Butt Association. He enjoys long trips and has traveled the historic route 66, ridden the Tail of the Dragon, and recently made a pilgrimage to Sturgis.
Finance – Steven M. Lewis, CPA
Steven M. Lewis has not yet provided a bio.